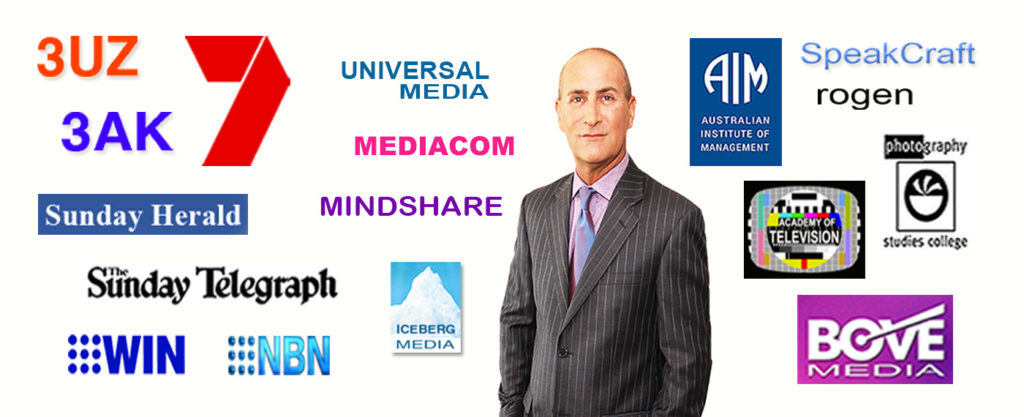 Since commencing his career in Media in the early 1980's, Tony has assisted many media buying shops, advertising agencies and direct clients alike. Tony has represented over fifty advertising accounts and has accrued an invaluable experience within media sales, strategy and buying, commercial production and campaign management.
AGENCIES & ACCOUNTS SERVICED
Direct Clients • LifeGlo • Readify • Captive8 • Traveland • BroadScope • Encore Travel • Home Express • Theiss Services • Gaseng Petroleum • Aussie Sports Tours
Quattro Media Clients • MECU • Natuzzi • Sanford • OptiSlim • Chris' Dips • NYK Group • Calder Park • Sleepy Sams • Betta Electrical • Buy Rite Stores • Acushnet Australia
Iceberg Media Clients • Trading Post • Mr Bankrupt • Aust'n Timber Council • DaVinci Auctions • Acquired Home Loans
Mindshare Clients • Ford • Ford Dealers
MediaCom Clients • KFC • Midas • Suzuki • Mitre 10 • Fasta Pasta • Reject Shop • Forty Winks • World Vision • Hungry Jacks • True Value Hardware
McCann Erickson Clients • Holden • Glaxo Pharmaceuticals • Caravan Traders
Universal Media Clients • Holden Dealers • Community Aid Abroad
INDUSTRY EXPERIENCE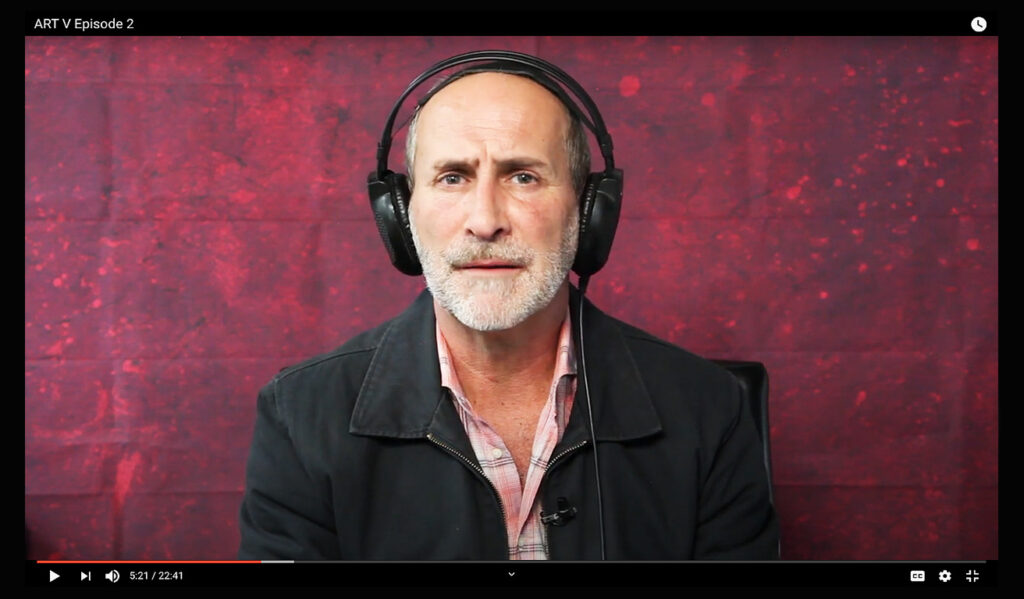 2019 – 2020: Presenter, Art V Weekly Online Podcast Series Contracted as Host Presenter for Television and Podcast Productions.
2013 – 2019: Presenter, MY Newsroom Contracted to assist with copywriting, studio operations, presenting to camera and producing client news segments as required. Assisted with creation of new music TV Show , "Vineyard Sessions".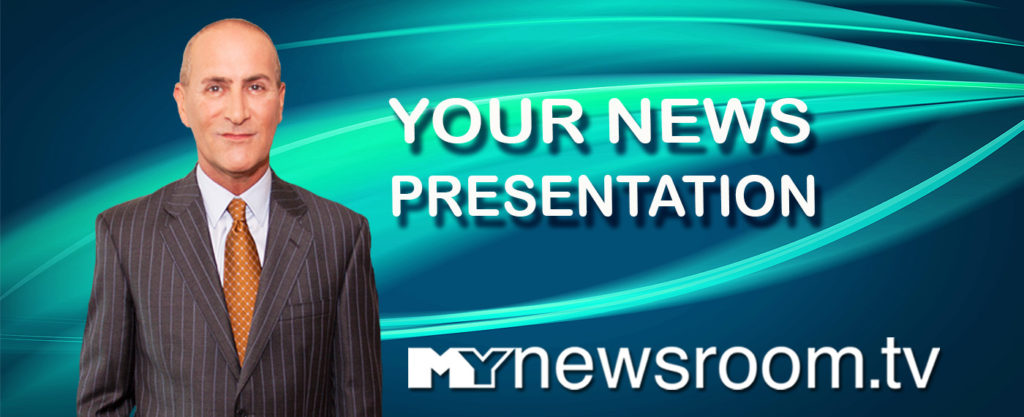 2012 – 2013: TVC Producer, Pulse Pharmacy Contracted to produce TVC's. Sourced Voice Over Talent and Studios, TVC Approvals and ensured Master Dubb dispatch to TV Broadcasters as scheduled.
2011 – 2012: Media Consultant, MediTrim Contracted to plan, book and monitor first Television Advertising Campaign for Melbourne only. Also included presenting Infomercials on behalf of client and acting as Brand Spokesperson.
2009 – 2010: TVC Consultant/Producer, LifeGlo Contracted to produce 30, 60 & 90 sec TVC's & Infomercials. Sourced Voice Over Talent and Studios, TVC Approvals and ensured Master Dubb dispatch to TV Broadcasters as scheduled.
2008 – 2009: Media Consultant, Quattro Media A Media Director role, responsible for media strategies, plans, management and billings. Clients included Acushnet Australia, Berkowitz Furniture, Betta Electrical, Buy Rite Stores, Calder Park Raceway, Chris' Dips, Karcher, MECU, Natuzzi Dealers (VIC & WA), OptiSlim, Sleepy Sams and Sanford Australia.
2004 – 2007: Media Consultant, Iceberg Media Responsible for $5M of annual billings. Duties included media strategy, plans, buying, tracking analysis and commercial production. Clients: Mr Bankrupt and Acquired Home Loans.
2002 – 2003: Media Consultant, MindShare Responsible for Ford Dealers $20M Advertising Spend. Also trained support staff whilst managing all mainstream media advertising campaigns (National TV, Radio & Press, Print).
1999 – 2001: Media Consultant, MediaCom Contracted to manage client billings of $36M. Clients represented; Mitre 10, Midas, Forty Winks, World Vision, Suzuki, Fasta Pasta, True Value Hardware, The Reject Shop, KFC and Hungry Jacks.
1997 – 1999: Media Consultant, Universal Media Responsible for $12M of client billings. Clients included Holden Dealers, Holden Brand, Community Aid Abroad, Home Express, Boat & Camping Shows & Glaxo Pharmaceuticals.
1994 – 1996: Actor/Presenter/Producer, Unit 7 Productions (QLD) Employed as an Associate Employed as an Associate Producer/Director /Actor/Presenter/Writer/VoiceOver & Production All Rounder. Effectively, this time was utilised to gain a comprehensive 'hands on' understanding of the 'Production & Talent Procedures' required for Film & TV Productions.
1991 – 1994: Senior Sales Exec, Nine Affiliate Sales Launchedthe aggregation of Australia's Regional TV Markets whilst generating sales. Clients included Mitchell & Partners, Zenith Media, McCann Erickson and Mediacom.
1991 – 1991: Senior Sales Exec, News Limited Employed to launch The Sunday Herald to media buying shops and ad agencies. Then transferred within News Limited to represent The Sunday Telegraph's Melbourne operations.
1988 – 1990: Australia & Europe Travel / Working Holiday
1985 – 1988: Senior Sales Exec, Seven Network Employed to service blue chip accounts and advertising agencies. A truly amazing experience in Media, TV Broadcasting, Sales, Studio Procedures and Traffic Operations.
1982 – 1985: Sale Executive, 3AK Radio Station Specifically employed to seek and secure new business on a direct client basis. Working with the On Air Announcers, Producers and Sir Eric Pierce brought many learning experiences.
1980 – 1981: Office Assistant, 3UZ Radio Station My start in media, responsible for office duties and running errands for the on air personalities like Tony Barber, Bert Newton, Phillip Brady & Sean Cosgrove.
EDUCATION & QUALIFICATIONS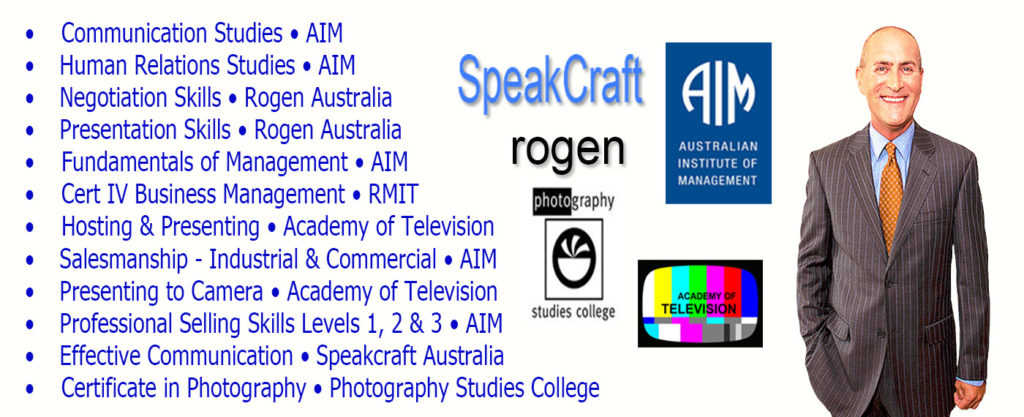 EXPERIENCE & SKILLS

ADDITIONAL SKILLS
• Photoshop • Microsoft Excel • Editing • PowerPoint
• Photography • Studio Operations • Voice Over & Copywriting
• Website Development – Word Press
HOBBIES / INTERESTS
• Music • Writing • Painting • History • Performing • Cycling
CAREER OBJECTIVE
I like to combine my Talent & Corporate Presentation Skills in order to research, write, present and produce interesting and compelling broadcast segments. Everything I do leads toward the production of a Documentary dedicated to promoting Ancient Beliefs and Universal Harmony.
PERSONAL CHARACTER
I pride myself on offering an extremely high level of professionalism and enjoy working with people from creative, corporate and talent performance backgrounds. I have excellent communication skills and am also very capable, reliable and efficient! My friends describe me as a very loyal and dependable friend whom they can turn to for advice and support, whether it be for educational, career, business or personal matters. I also like to give back and provide training to new talent who are passionate about working within the industry.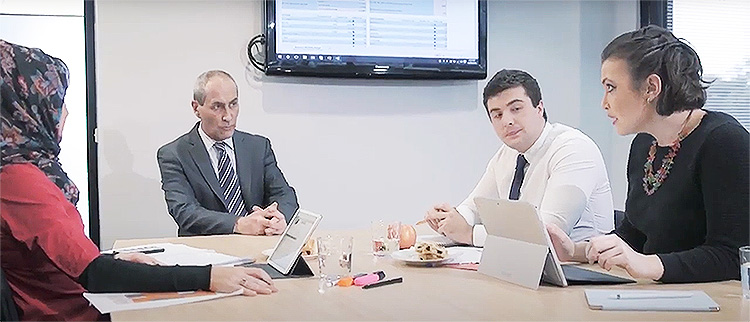 Corporate Profile (PDF ) below
Tony-Bové-Corporate-Profile-08-2020

Latest Resumé & CV (PDF) below
Tony-Bové-Resumé-08-2020